Batman The Dark Knight Returns #1 1st Printing FN/VF 7.0 1986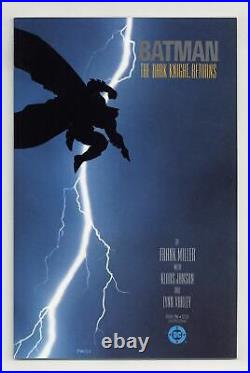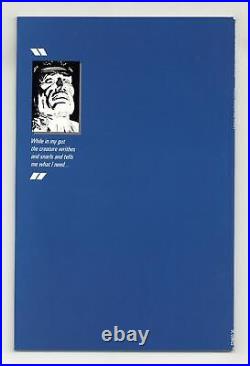 Key Comics & First Appearances. This is a mid grade item. It will have a few minor defects and will generally appear to be in "slightly used" but not "roughly used" condition. Most comics, magazines, and books published in the past 30 years that have been read but carefully handled and stored will fall in this grade range. Allowed defects for this grade include: minor corner wear (bends and blunting), a light accumulation of spine wear that may include color-breaking stresses, a light accumulation of dents, and bends or folds less than one quarter inch in length.
Some color breaking is allowed in a bend or fold in this grade range. NOTE: 2nd, 3rd, and 4th printings of #1 are labeled as such on the inside cover.
This item is a consignment. This item is a consignment, which means that the price has been set by the consignor rather than by MyComicShop.
The grade and description for this item were assigned by MyComicShop's professional graders, not by the consignor. You can expect the same high quality, reliable grading on consignments that we provide on all other items we offer. We take pride in our accurate, consistent grading. You can be confident in receiving a well-graded comic when ordering from us. We understand that condition is important to collectors.
Orders are processed each weekday morning, so be sure to submit all orders quickly if you want us to combine them.