Frank Miller SIGNED Batman The Dark Knight Returns Cowl DC Gallery Bust Prop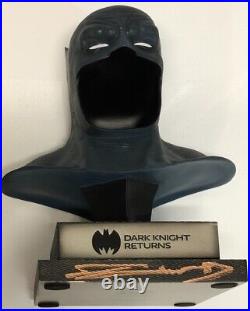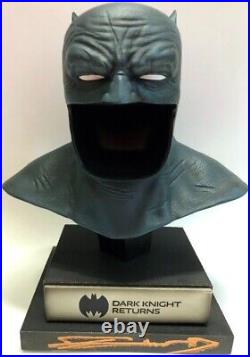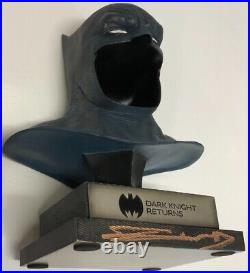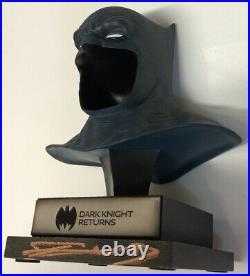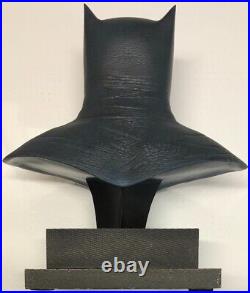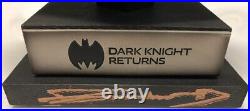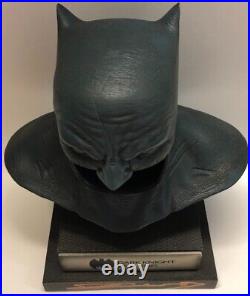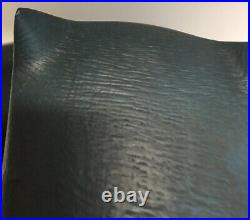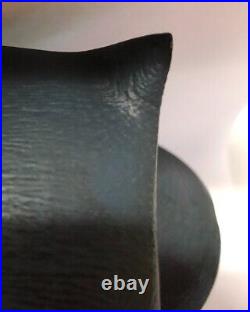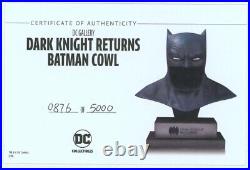 Best of all, it is actually singed by hand by Miller (at the 2022 Mega Con in Orlando, Florida). Please note- the signature is real. It is the actual, hand-signed signature of Frank Miller.
It is not a pre-printed image on the bust. But it isn't falling apart, of course. A note about condition - I ordered several of these busts and all of them have very, very slight white marks at the tips of the cowl ear points.
Hardly noticeable but, if you look for it, you can see it. Not sure if they were simply not painted carefully but I did want to point it out. It isn't damage as, again, the bust was opened only for the signing. Easily touched up if you are so inclined. See scans for more details.
Excepting pack-pulled autograph trading cards, CGC Signature Series, signed Sideshow prints, and like collectibles, all autographed items Vault Collectibles sells were personally witnessed, by myself, being signed by the writer, artist, or celebrity in question. No third party is involved.
Further, art sketches - and most published original art I sell - were obtained directly from the artist themselves. For buyers desiring this guarantee in written form, this statement guarantees that the above referenced item is as stated in the listing description. As this serves as written proof of said guarantee, no physical documentation will be included in the package when the item is mailed.