FREE EMS SHIPPING Queen Studios InArt The Dark Knight Joker Deluxe Rooted Hair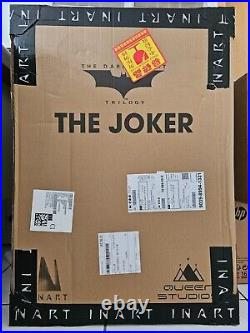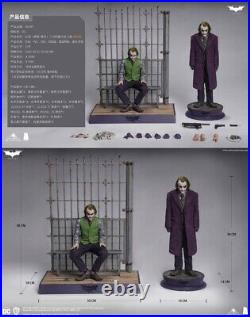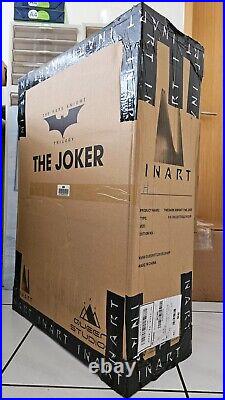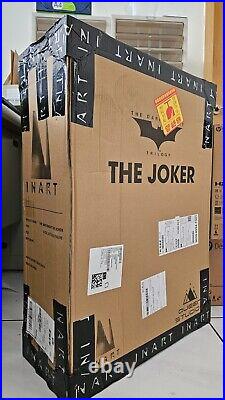 Authentic 1/6th Scale The Dark Knight Joker, Rooted Hair Deluxe 2 Pack by InArt (Queen Studios). This set is regarded to be the best version of the Joker portrayed by the late actor - Heath Ledger. Brand new, never been opened.

Seamless exchangeable forearms, die-cast accessories, awesome dioramas with real wood and metal, rooted-hair head sculpts with 2 different facial expression, excellent tailoring on both figures. This is indeed THE BEST Heath Ledger Joker figure in 1/6th scale.

This is a licensed collectible set. This is a First-Hand collection, which has been in the box-set stored in Smoke-Free environment. Mainland China, Japan, Korea (Republic), Vietnam, Thailand, Malaysia, Singapore, Hong Kong, Macao. Philippines, India, Bahrain, Turkey, Saudi Arabia, United Arab Emirates. Indonesia, Israel, Kuwait, Myanmar, Sri Lanka, Bangladesh, Pakistan, Oman, Jordan, Bhutan, Kazakhstan, Qatar, Mongolia, Brunei Darussalam, Napal. Luxembourg, Greece, Georgia, Ireland, Russia, Croatia, Bulgaria, Romania, Estonia, Slovenia, Vatican, Cyprus, Monaco. NORTH & SOUTH AMERICA - Canada. AFRICA - Egypt, South Africa, Ghana, Nigeria, Morocco.